Captain Xavier Garcia
Professional Fishing Guide
Professional Hunting Guide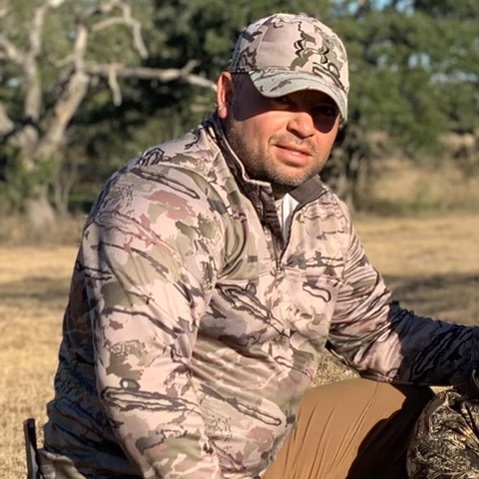 I have been fishing the Baffin Bay for over 20 years every chance I got I was out fishing the bay with my father, older brothers, and friends I learned pretty quick once I graduated high school and got my first job on a drilling rig, I went out and bought my first boat and adventured out to learn the Baffin Bay and the bite was on from there on. I am thrilled to help others experience the joy of fishing and reeling in the catch of a lifetime. Fishing the Baffin Bay up and down the Laguna Madre throwing live bait, wade fishing with lures.
The joy of hunting is another passion of mine been hunting for 30 years I love being out in the woods I can still remember the first deer I took as a boy something I will never forget I now have 2 sons I love to take hunting. I started doing thermal hunts 4 years ago and considered myself a professional thermal hunting guide hunting Nilgai, coyotes, hogs, and bobcats. One night myself and Captain Mark were out hunting nilgai with a handheld thermal that's when it all started and bought my first thermal for my rifle I enjoy getting clients close to nilgai and experiencing the thrill and rush of taking down a nilgai with quality equipment using pulsar and Armasight optics shooting a Remington model 700 300wm suppressed.
Let's go fishing or thermal hunting!
Captain Xavier Garcia
Baffin Bay Hunting & Fishing