Captain Mark Franklin's
Baffin Bay Texas Duck Hunting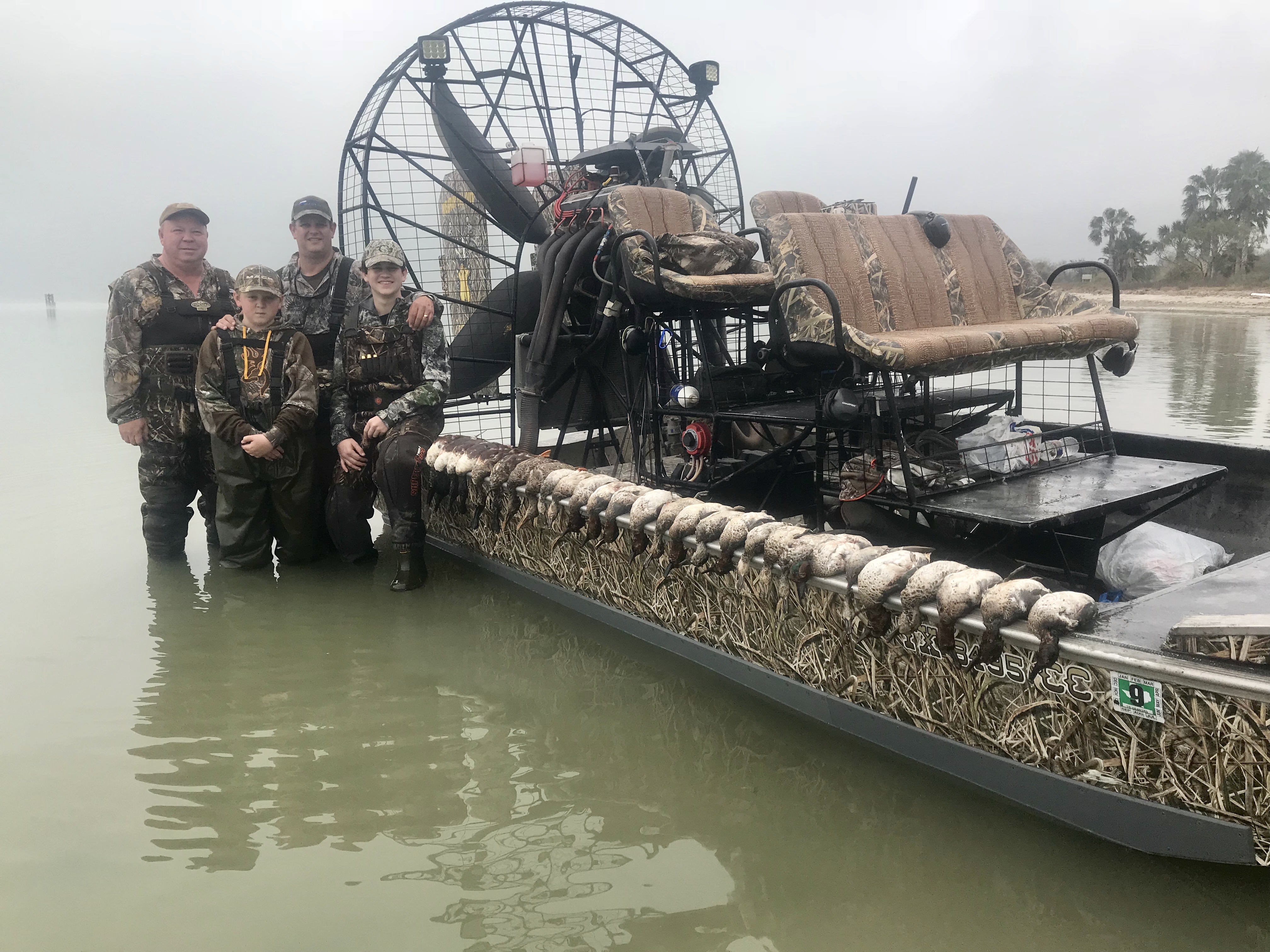 Come enjoy a day of duck hunting in the beautiful Baffin Bay Texas area. At Baffin Bay Hunting and Fishing, we offer fully guided Texas duck Hunts during the Texas annual Duck Seasons. We will take you in our 600 HP airboat to some of the finest duck hunting spots Baffin Bay has to offer.
Trip starts an hour and a half before sunrise to give time for setup. Directions to boat deployment given at time of booking. If in need of transport and staying at one of the Baffin Bay area lodges, clients can receive transport for $30 service fee.
( Must have a current Texas hunting license with a Texas migratory bird stamp plus a federal waterfowl stamp at time of trip.)
Services provided:
Duck blind
Decoys and motion decoys
Ice chest with ice
Bottled water
Retriever ( Capt Duke)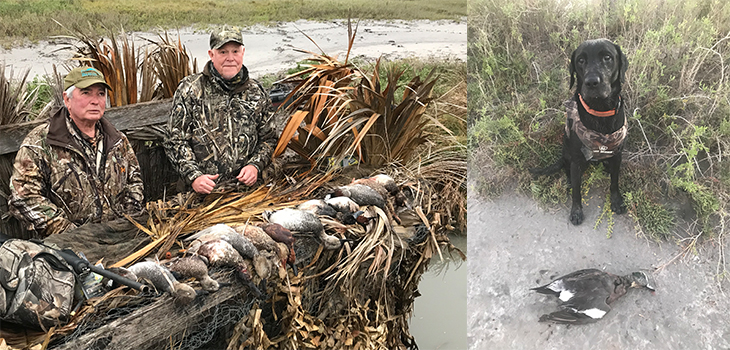 What to bring
Gun and ammunition ( 12 g preferred and 1 - 3 boxes of steel shot preferably 1 1/4 oz number 2 or 4. For question feel free to contact us)
Waders
Jacket( dress for weather conditions- for questions, feel free to contact us)
Sunglasses
Sunscreen
Preferred snacks and drinks
Cleaning of waterfowl not done.
Duck Hunting Rates
1-2 people ($650) 3 people ($700)