Captain Trey Wooten
Professional Fishing Guide
Professional Hunting Guide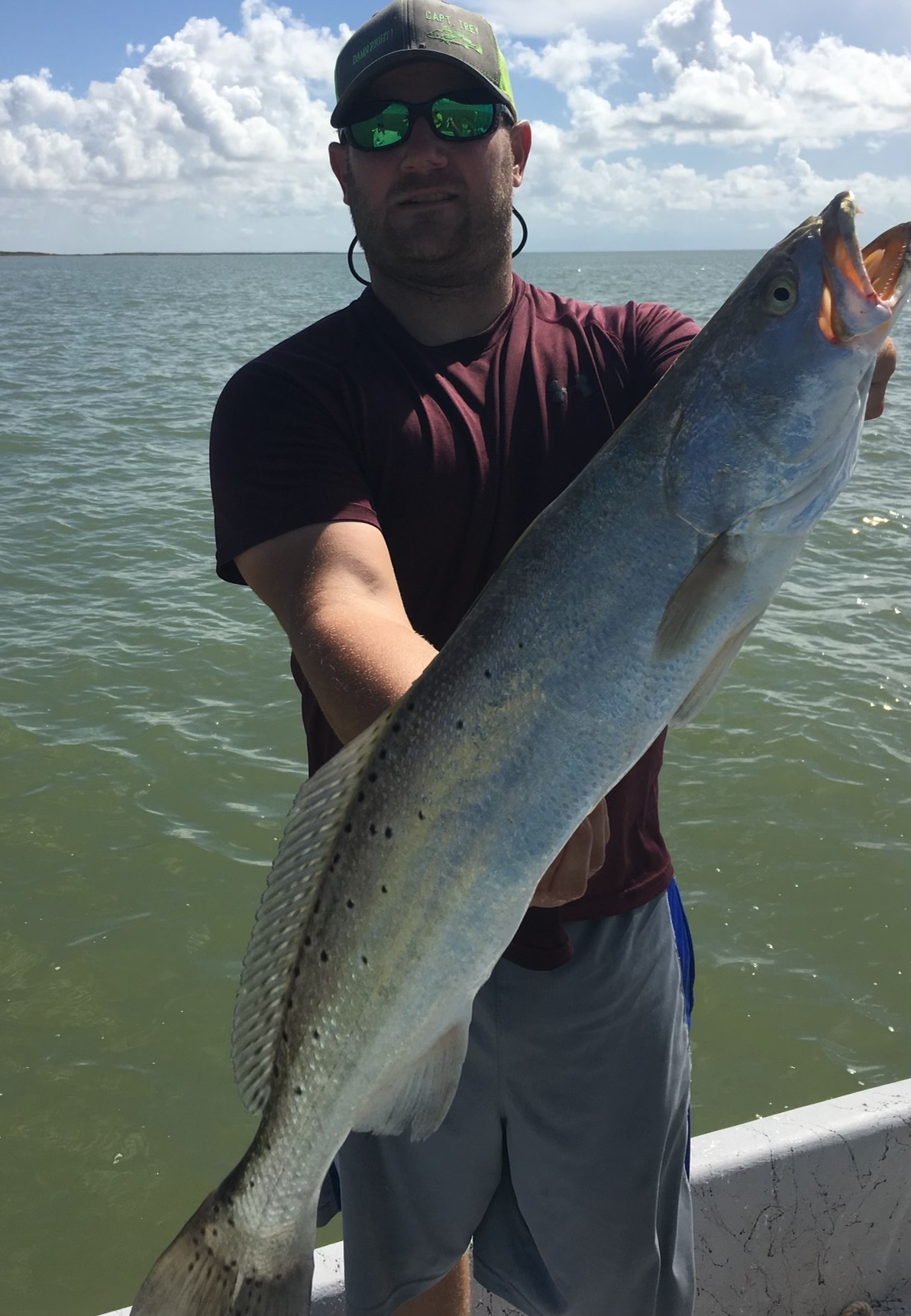 Captain Trey Wooten was raised in Ricardo and on the Baffin Bay. My father was a commercial fisherman and a fishing guide as well. I started helping on my father's boat as his deckhand from the time I could walk. I got my own commercial license at 15 years old and started working the summers in my own Skiff. At 18 I got my captain's license and began Guiding full-time and commercial fishing during the off-season. 20 years of guiding full time as of now.
Being on the water for so many years I have learned to dissect certain areas "Sweet Spots or sets" where the fish are numerous in numbers and where the fish tend to be at a certain time of the year. I fish from the Baffin Bay to the land cut, to Port Mansfield, Fishing rocks to grass line to mud and sand. I use live bait or artificial while fishing out of the boat or while wading. I fish for trophy trout, Reds, flounder, and drum. I have spent most of my time in Alazan where most of the big trophy trout are caught.
I Guide out of my 2480xLR8 with a 300 Mercury 4 stroke and am able to take big chop on windy days or get into shallow knee-deep areas.
Let's Go Fishing!
Captain Trey Wooten
Baffin Bay Hunting & Fishing