Captain Chip Pena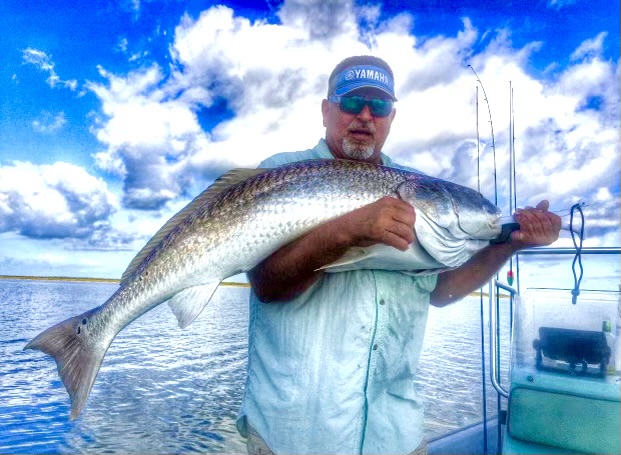 Hi, there my name is Capt Chip Pena. I was born in Kingsville Tx which is just a stone's throw from Baffin Bay. I was a little tag along with my father and grandfather when they headed out to fish the Baffin Bay. I learned from my elders as they set up their gear and popped cold ones. My father showed me the ropes of fishing on the bottom for drums and reds. I'll never forget those times I had growing up.
Later as I got older and quickly learned that the topwater would give more action and produce nice size trout. I soon experimented with different kinds of lures and techniques for catching fish and thought to myself I need a boat!! So I purchased a used boat and map of the Baffin to help guide me around the rocks and away I went. Man, I figured out quickly that not all the rocks were shown on the map! Lol.
I have spent nearly my entire life fishing the bountiful waters of Baffin Bay, and Alazan Bay as well as the Laguna Madre, and the surrounding waters. I owe it all to my father and grandfather as they lit the fire in me when I was young.
From experts to beginners, I love being a professional fishing guide and sharing my passion and 45 years of fishing experience with all my clients. I can set you up anywhere in Baffin, Alazan, or the Laguna Madre throwing croaker or lures. In or out of the boat. The Baffin Bay is famous for its huge speckled trout, trophy redfish, black drum, and flounder. Let's go fishing!
I currently fish out of a Blazer Bay 2420 GTS which can handle a typical Texas windy day like a dream.
Captain Chip Pena
Baffin Bay Hunting & Fishing