Captain Mark Franklin
Professional Fishing Guide
Professional Hunting Guide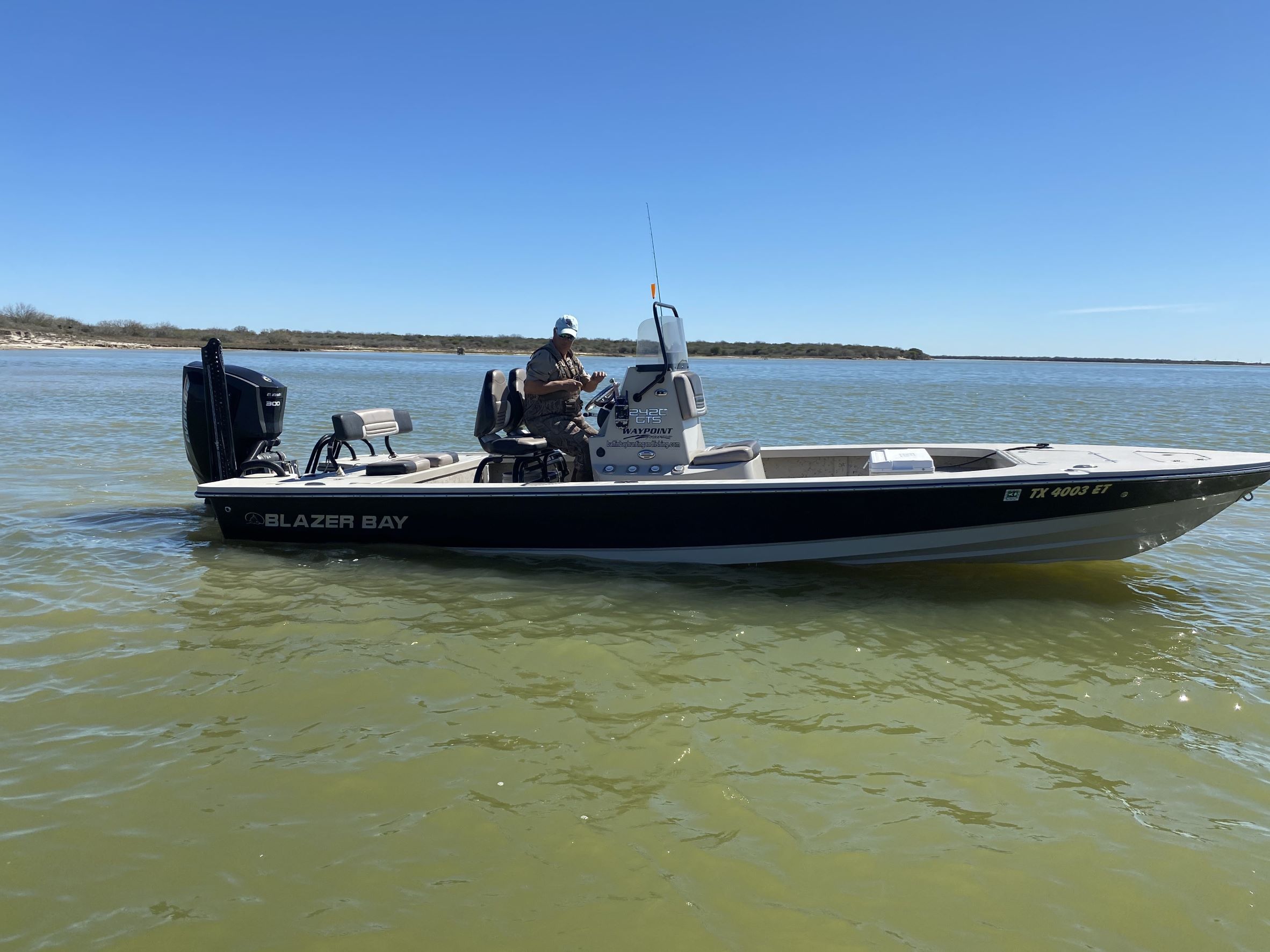 Meet Captain Mark Franklin: Your Expert Hunting and Fishing Guide in Baffin Bay, Texas
Captain Mark Franklin, a South Texas native, boasts over 20 years of hands-on experience as a hunting and fishing guide. His deep-rooted connection to the waters of Baffin Bay, Texas, and his expertise in the region's wildlife make him a standout choice for your outdoor adventures.
Growing up in South Texas, Mark honed his skills from a young age. He assisted his uncle, a seasoned commercial fisherman, in daily catches, using rods and reels to understand the nuances of catching Baffin Bay's prized Trout, Drum, and Redfish. Over the years, he evolved into a professional fisherman renowned for his uncanny familiarity with Baffin Bay's waterways, operating multiple bay boats and accumulating extensive know-how.
Mark's journey took an unexpected turn when he stumbled upon Alligator Gar during his early fishing days. This encounter sparked his interest in bow fishing, leading to his mastery of the art with a collection of mud boats and airboats.
While fishing and hunting came naturally to Mark, duck hunting initially didn't pique his interest until 2011. A seasoned duck hunter invited him on a successful trip that ignited his passion. Mark cultivated his hunting skills, excelling in shooting and mastering the nuances of different duck species and hunting regulations.
In 2015, Mark decided to elevate his passion into a career by obtaining his Captain's License. His motto, 'Wearin' 'em Out,' epitomizes his wholehearted dedication, whether it's work or play. Captain Mark is known for his easygoing demeanor, patience, and unwavering enthusiasm. His vast knowledge and passion for fishing and hunting make every trip with him a memorable and educational experience.
Choose Captain Mark Franklin as your guide and discover the thrill of outdoor adventures in Baffin Bay, Texas.
Bay Boat
2020, 300 HP Blazer Bay 2420 boat can brave a typical Texas windy day with ease.
Airboat
2021, nineteen-foot Alumitech airboat with a 600 HP motor. A thrilling ride in his skillful hands.