Captain Mark Franklin
Baffin Bay Texas Fishing Guide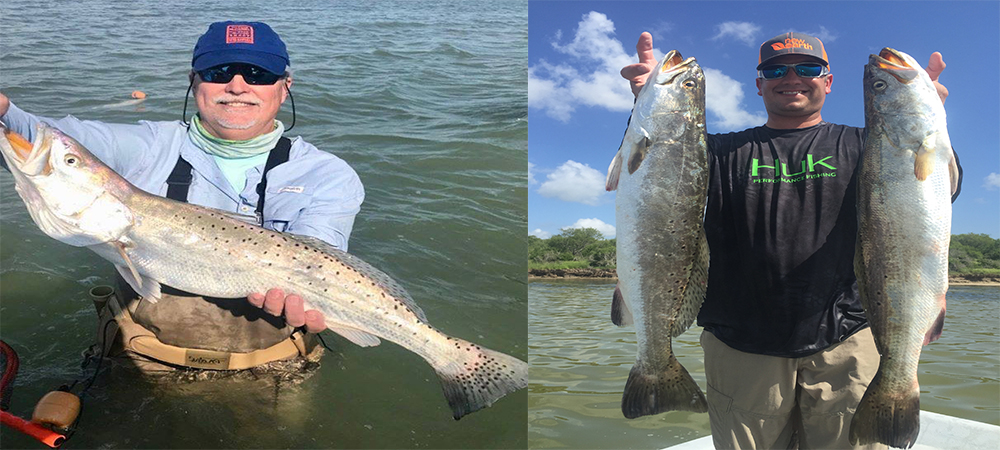 Every saltwater angler in Texas knows of Baffin Bay and fishing its fabled waters with the desire of catching a true trophy trout. Baffin Bay near Riviera Texas is renowned for trout fishing, great fisherman are easy to find but great fishing guides are a precious commodity.
Capt Mark Franklin is committed to providing you with the best Baffin Bay fishing Guide Service.
When you fish with a guide, you want to be confident that your fishing guide is familiar with the water and can find the fish. When you go fishing with Capt. Mark, this is something you don't need to worry about. His knowledge of the fishing in the Baffin Bay area is the result of a lifetime of fishing in these areas. Mark Franklin was born and raised in Kingsville, Texas and has spent the majority of his life fishing and hunting in and around the Baffin Bay complex. When you set foot in his boat, you can be confident that you will be fishing with a master, a local Baffin Bay fishing guide that can find the fish! Captain Mark Franklin knows all the local hot spots from fishing 300+ days year. We are a children and family friendly fishing guide service.
About Baffin Bay
The southern most bay in the Texas Coastal Bend is Baffin Bay located near the town of Riveria Texas. This large bay is very unique. It has no major freshwater drains nor any open passes leading to the nearby Gulf of Mexico, Baffin Bay also has a higher salinity level than the other bays of the area. Another point of the uniqueness of Baffin bay, rocks, big rocks hidden just a few inches under the water. The rocks are like a minefield for any unknowing boater on the Baffin. With the higher salinity and the big rocks, Baffin Bay has become famous for trophy speckled trout, as trout loves hiding around rocks and spawning in Baffin bay's higher salinity water. Adult Speckled Trout reach 19-32 inches in length and 3-12 pounds in weight.
Through his experience as a Baffin Bay fishing guide Captain Mark Franklin knows the importance of not only being determined to put anglers on fish but also being patient and providing an enjoyable and entertaining trip of great fishing. He is accommodating with both the experienced and beginning anglers.
If you are interested in having a fun and exciting day fishing Baffin Bay Texas for speckled trout, monster bull redfish and black drum, Contact us to book your trip.