Captain Gilbert Barrera
Professional Fishing Guide
Professional Hunting Guide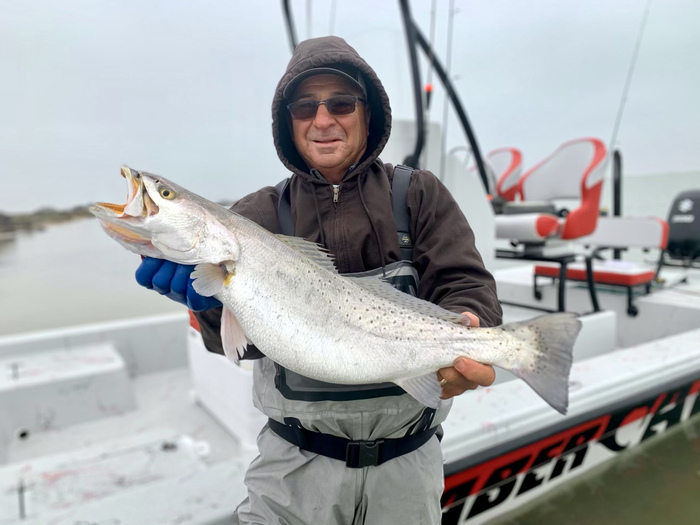 Captain Gilbert is one of the most avid fishing guides on Baffin Bay. He has been professionally guiding on the Baffin Bay since 1993. Captain Gilbert purchased his first bay boat in 1981. Before all that, his friends and he used to travel through the King Ranch to different locations on Baffin and wade fish, that's approximately 40 miles of shoreline.
Captain Gilbert is also an expert in wildlife hunting. He managed a lease on King Ranch for 8 years as a deer, and quail guide. Maintaining 18 thousand acres. Gilbert's many years of experience make his hunts always exciting.
He is currently running a 2021 25.9" Saber Cat which takes the waves very well. Those who prefer to Wade fish are more than welcome Captain Gilbert is an expert wade fisher as well. Captain Gilbert will give you an adventure of a lifetime on either his bay boat or out on one of his quail rigs.
Captain Gilbert's goals are to keep everyone safe on his charters, have fun and of course catch'em, shoot'em and bag'em!!!
Captain Gilbert Barrera
Baffin Bay Hunting & Fishing